Hey there!
Welcome to the Rocket Validator 2022 kickoff, where we'll highlight some of the new features and enhancements we released during this year.
From Device Viewport Emulation to Guest Accounts and multiple upgrades and enhancements on our Accessibility and HTML checkers, we hope we've continued making your site validation for large sites even easier.
Before we dig in the retrospective, let me add we have a special end of year gift for you. Stay with us to get an important discount for 2023! More at the bottom of this email. But first let's see what we released on 2022…
Device Viewport Emulation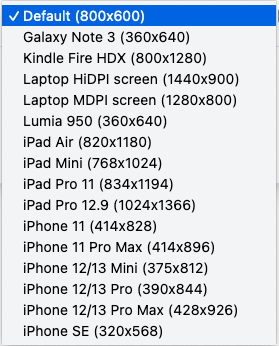 When doing accessibility tests on your websites, it's important to keep in mind the context. In accessibility testing, that context is the browser where the web pages are being rendered on.
Thanks to responsive design, web pages adapt to the viewport size of each device - so, the same page will be different when viewed on a 800x600 screen, and when viewed on a 320x568 iPhone SE screen, to put an example.
The new Device Viewport Emulation feature lets you specify the browser viewport that you want to use for the accessibility checks, making it easy to validate for multiple devices.
Read more about Device Viewport Emulation.
Guest Accounts
An important milestone in Rocket Validator for Teams has been the addition of guest accounts, which provide a way to allow everyone in your team to use the Rocket Validator account subscribed by your organization.
As a host, you can invite your guests to use all of the Rocket Validator Pro or Enterprise features. Guests in your team will have free access to all the advanced features and consume credits from your subscription. As a host, you can view the reports and stats generated by your team members.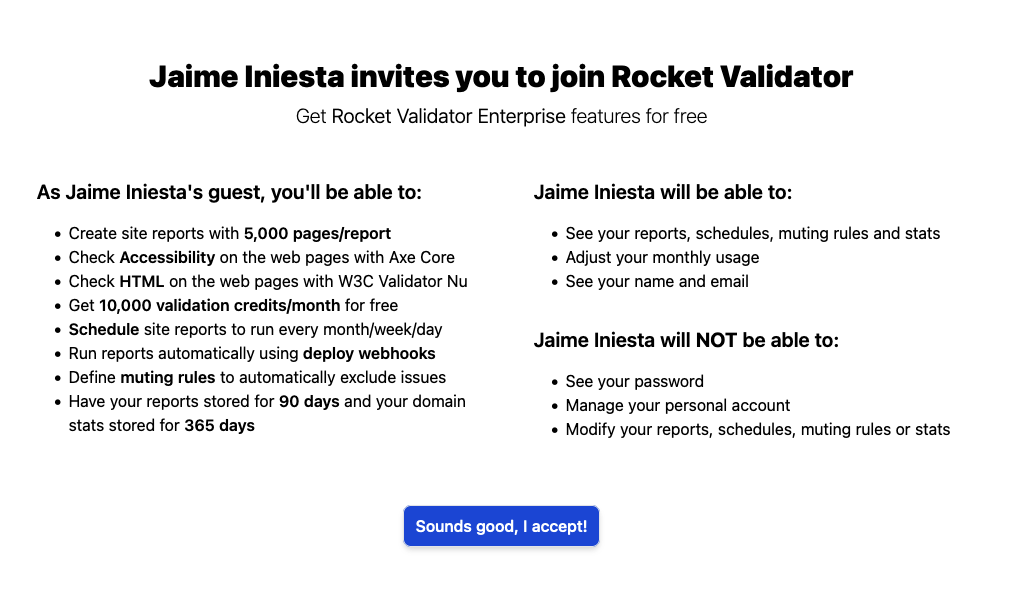 Read more about Guest Accounts.
Summary Report Redesign
The Summary Report, which forms the core of each site validation report, provides a comprehensive summary of a site's condition, including counts of all the HTML and accessibility errors discovered as well as a percentage of all web pages that passed all tests.
This report's layout has been revised so that you may access more information in a smaller more compact, easier-to-read format.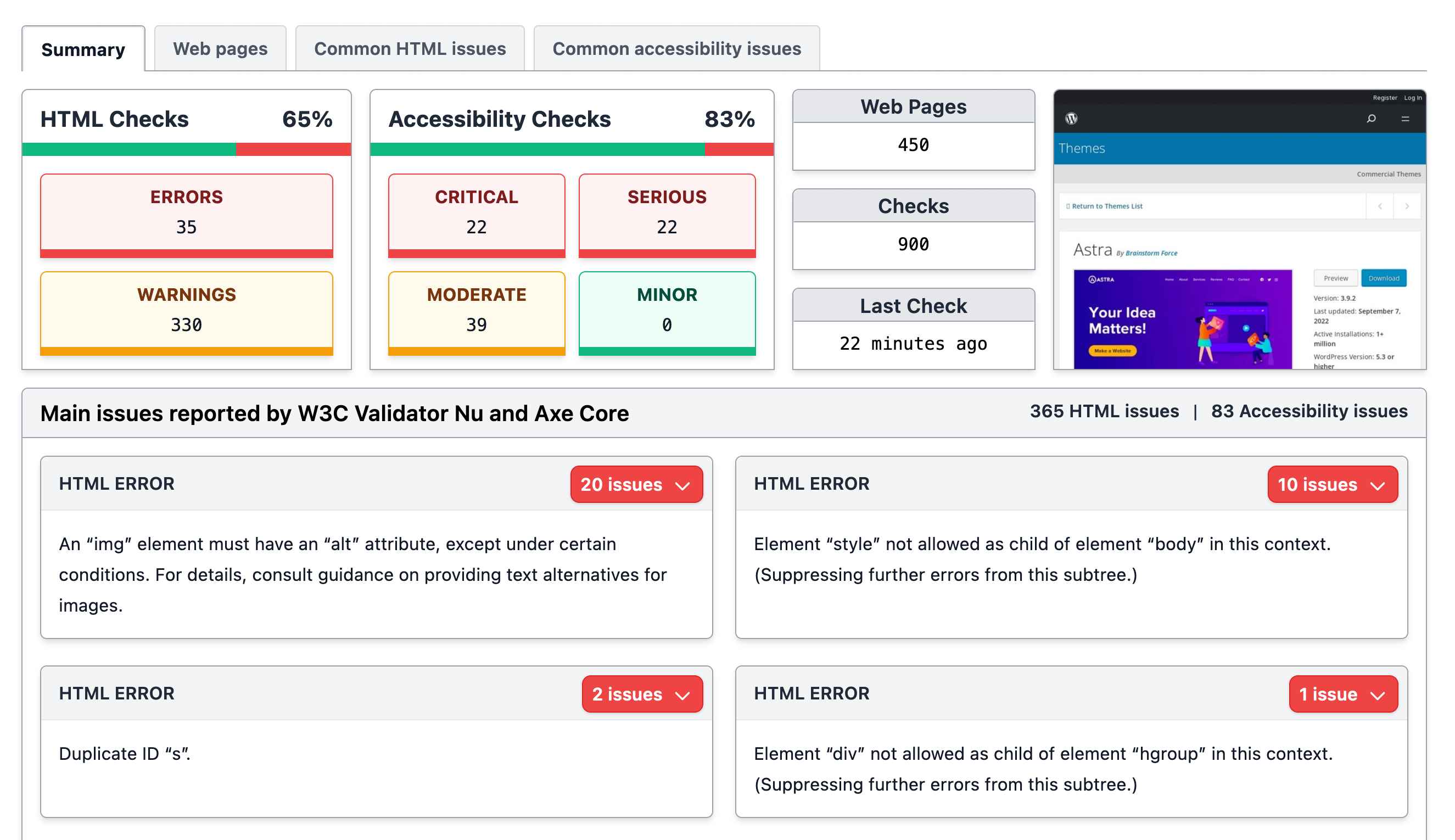 Read more about the Summary Report Redesign
Multiple Subscriptions
Rocket Validator subscription plans work like packages and you can get as many as you need. For example, you can subscribe to 2 Pro Monthly plans, so you'll get a total of 100,000 validation credits per month. To make this easier, we've added a new Quantity field in the order form: when you check out a plan, you can use this field to buy as many licenses you need.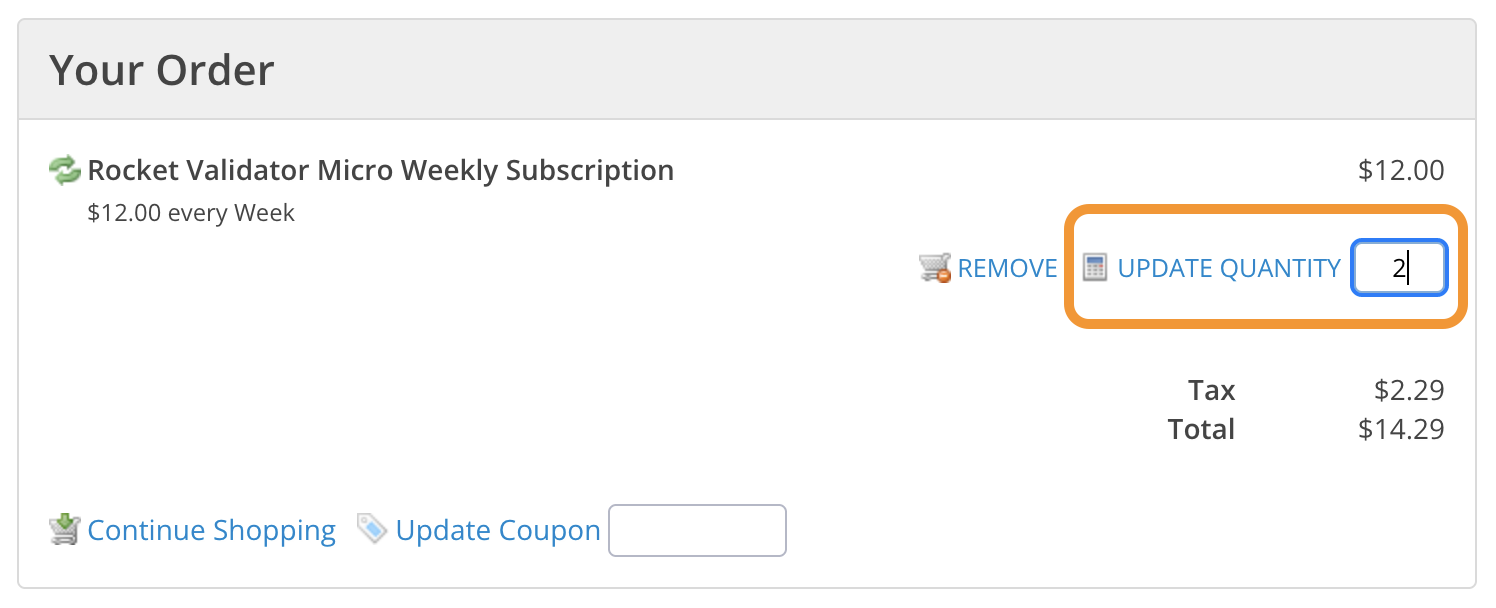 Read more about Multiple Subscriptions
Export as Excel
By popular demand, you can now export all the data from your site validation reports with a single click.
Even though the easiest way to read the validation reports is using the web interface, and although you can share the validation reports with anyone just by passing them the URL of the report, we've introduced this option to let you download all the raw data in a report, as a collection of Excel files.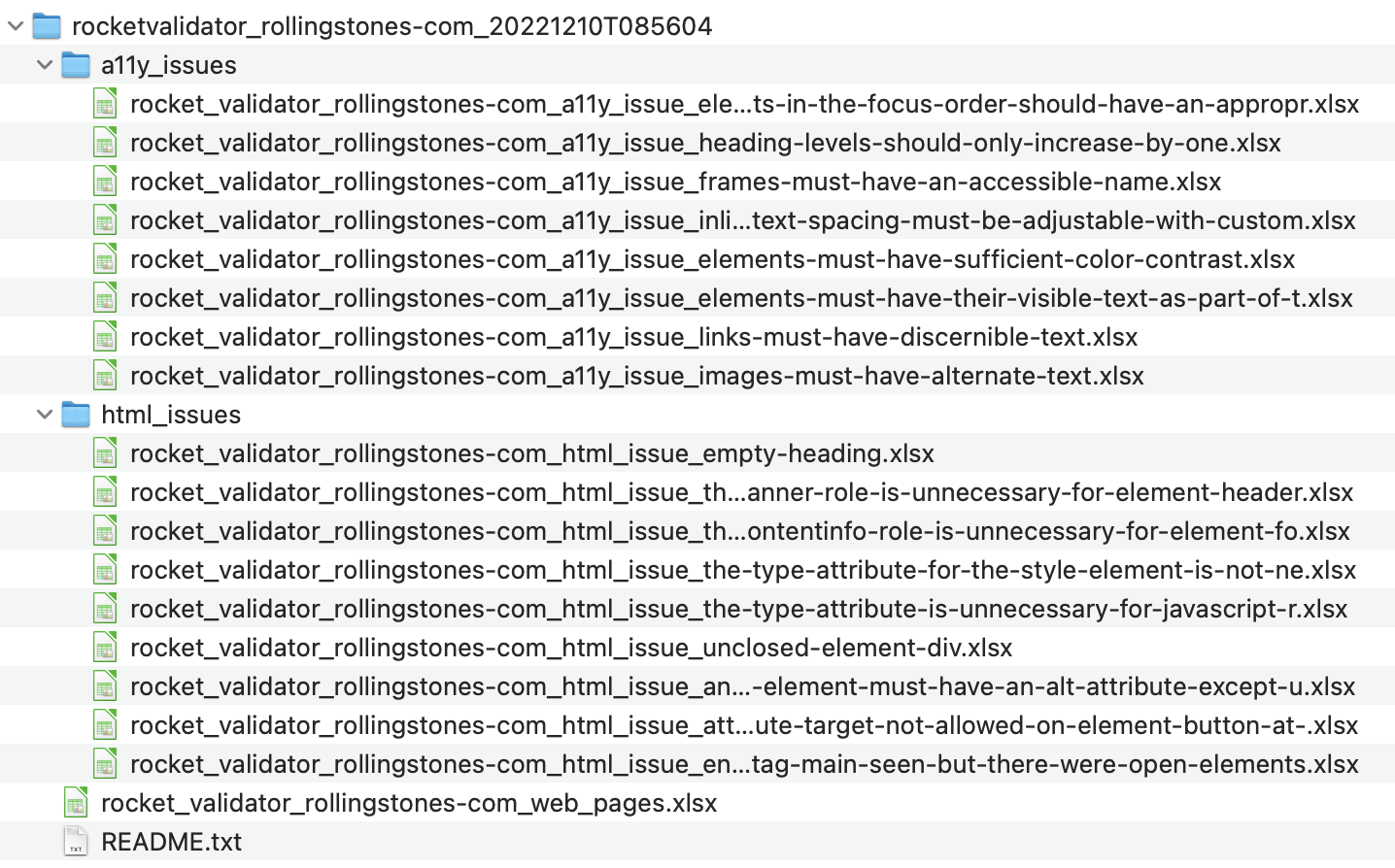 Read more about Exporting as Excel.
Accessibility and HTML validators upgraded
The Accessibility validation server on Rocket Validator has been upgraded to the latest versions of Axe Core.
2022 saw the release of three main versions of the popular accessibility checker maintained by Deque, which introduced an enhanced color contrast checker, 7 experimental rules, a new WCAG 2.2 rules to test for a minimum size of touch targets, and updated requirements introduced in WAI-ARIA 1.2.
The HTML validation server has been kept up to date with the releases of W3C Validator Nu.
Start 2023 with a huge discount!
We wish you all the best for the upcoming year and hope that 2023 will be great of new opportunities for all!
Get ready for 2023 with a yearly subscription: normally priced at $480, the yearly subscription is now available for just $432 - a $48 discount! That's right, you'll get 12 months of Rocket Validator Pro for the price of just 9 months.
To take advantage of this offer, simply use the promo code "HAPPY2023" at checkout. This code is valid for the next 7 days only, so be sure to act fast.
Get the 2023 Pro Yearly Discount.
Let's make the web more accessible for everyone in 2023!