Starting this Friday, we'll send progress reports by email containing a digest of your activity for the week, and links to the latest reports you've been working on.
Progress report emails allow you to keep track of your activity and the activity of your guests. These emails will be sent weekly on Fridays and monthly on the 1st of each month.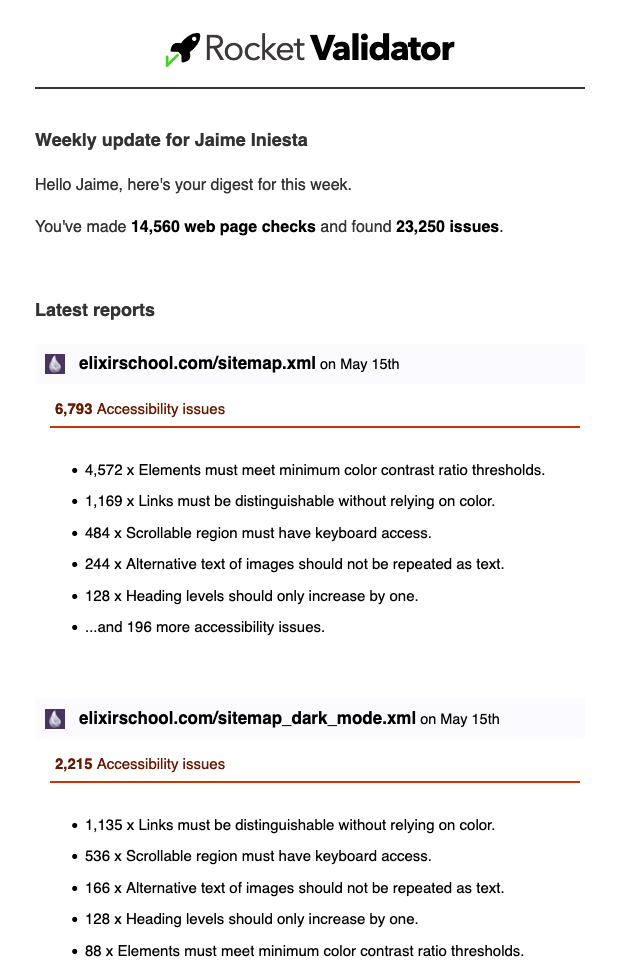 You can customize which progress report emails you want to receive (or not at all) from your email notifications settings. Also, if you're using schedules you may prefer to disable individual schedule notifications and use only progress reports.