We've redesigned the New Report form to bring back the simplicity it had when we launched.
Rocket Validator has grown a lot since its initial version and now it offers plenty of advanced options for the reports, but in most cases, all we need to know to run a report is:
Starting URL. What is the starting place for our crawler to find your internal pages?
Check HTML and/or Accessibility. Should we run the W3C Validator and Axe Core, or both?
How many pages to validate. 100 pages are the default but you can validate up to 5,000 pages per report.
That's why we've decided to go back to our roots and simplify the New Report form: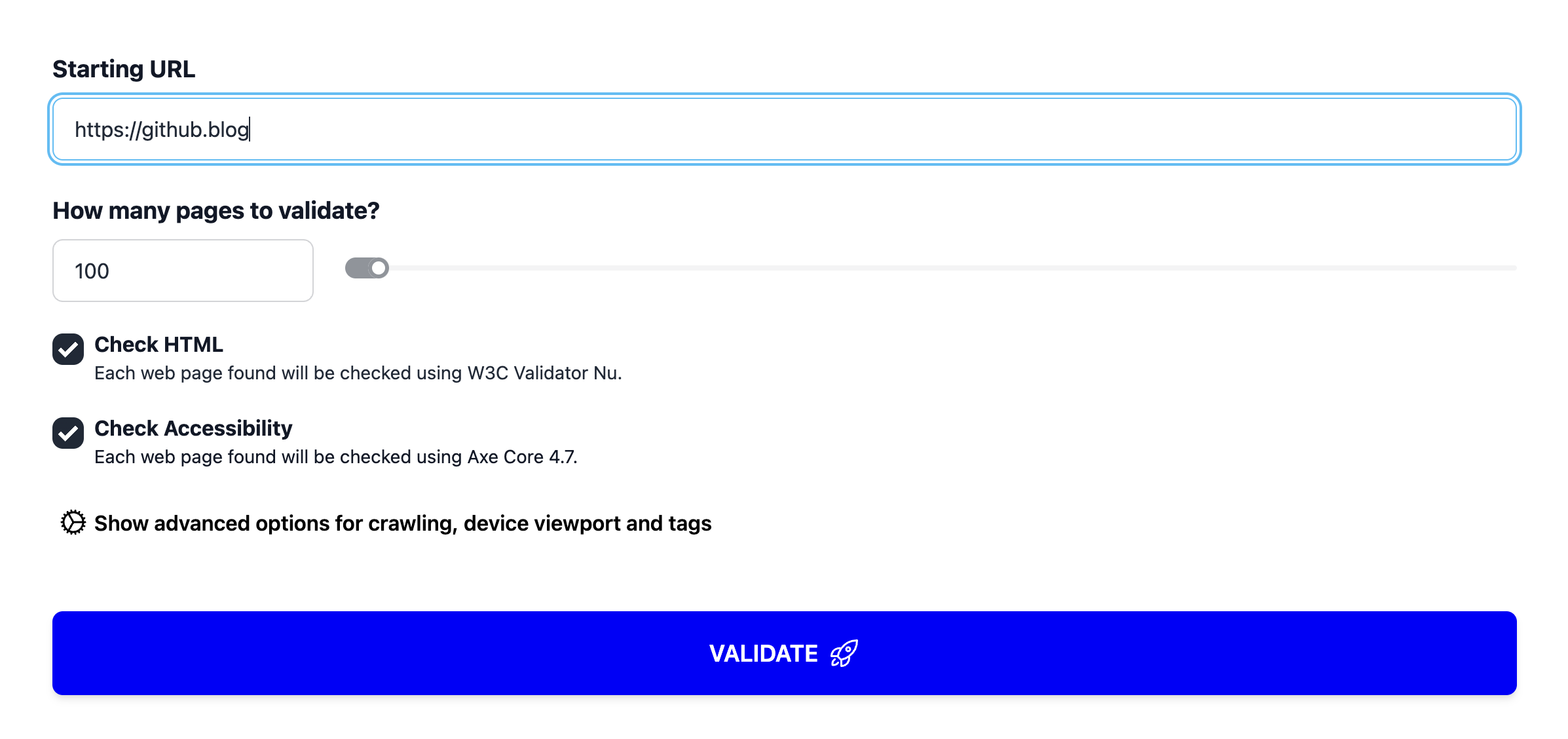 That's much simpler - just click on "Validate" and the report will start generating.
All of the advanced options are one click away, though! Just click on "Show advanced options" and you'll have all the controls, including validation speed, deep crawling, exclusions, device viewport emulation, and tags:
As in the previous version of the form, each advanced option can be enabled by checking it, and it will show its controls. Here's for example, the revamped Device Viewport Emulation section: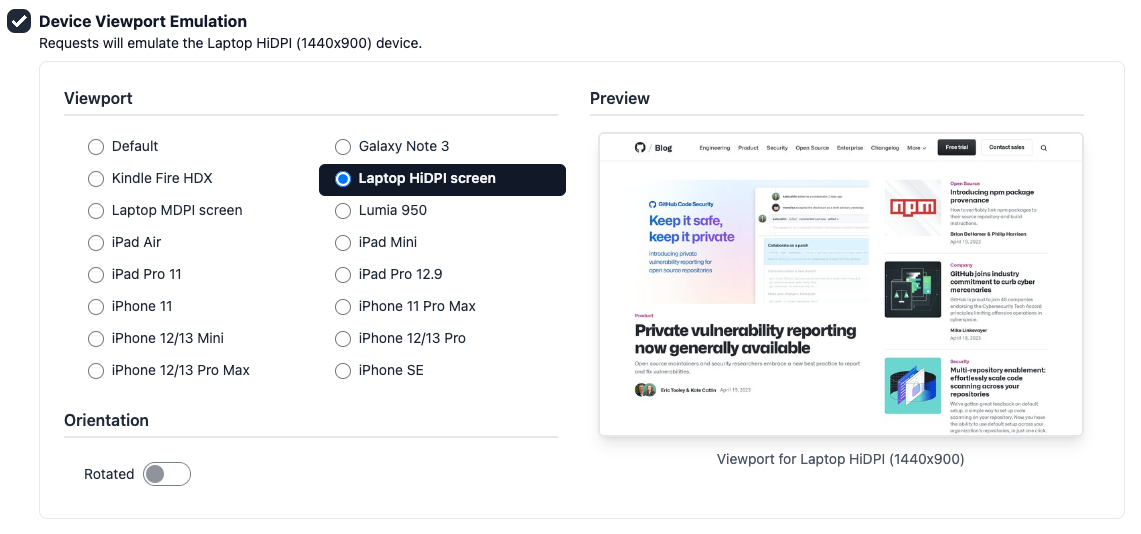 We hope that you find the new form simpler and easier to use!