The subscription plan you choose determines the number of checks you can request per period length. For example, a Pro Monthly plan lets you request 50,000 checks per month.
Until now usage was determined based on your past activity during the last 30 days, but this led to unexpected situations especially on weekly subscriptions. Now, we're tracking accurately your usage, subtracting the checks you request from your subscription limit.
Subscriptions recharge automatically - weekly plans every 7 days, while monthly and yearly plans recharge every 30 days. Your Activity report shows exactly how many remaining checks you have, when they'll be recharged, and lets you subscribe an additional plan if you need them.
HTML checking is now optional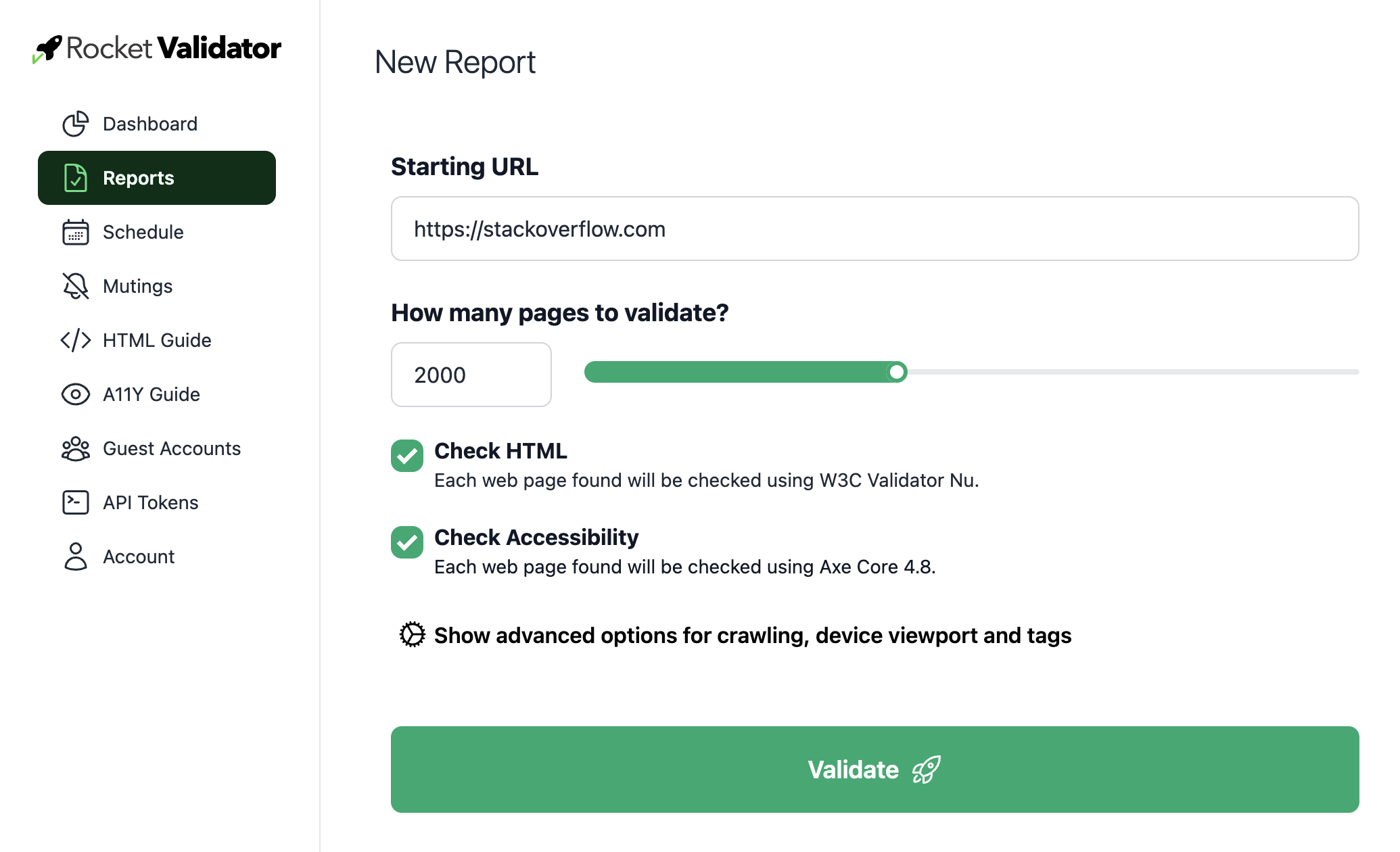 When we launched Rocket Validator, you could only request one kind of check - HTML checking using the W3C Validator software.
Later, we added in Accessibility checks using Deque Axe Core. Pro users could then request HTML and Accessibility checking, or only HTML.
Now, you can choose each of these checks independently. You can check only HTML, only Accessibility, or both HTML and Accessibility.
This not only lets you better control your usage, but also allows for simpler workflows like first fixing HTML issues, and then move on to fixing Accessibility issues, or generate separate reports for different phases or teams.