UPDATE: Global Reports have been archived as of March 2021.
If you've been following along with the updates on the United States Education A11Y & HTML Leaderboard that we maintain, you'll remember how De Anza College made a spectacular entrance and is now ranked No. 1 on the list.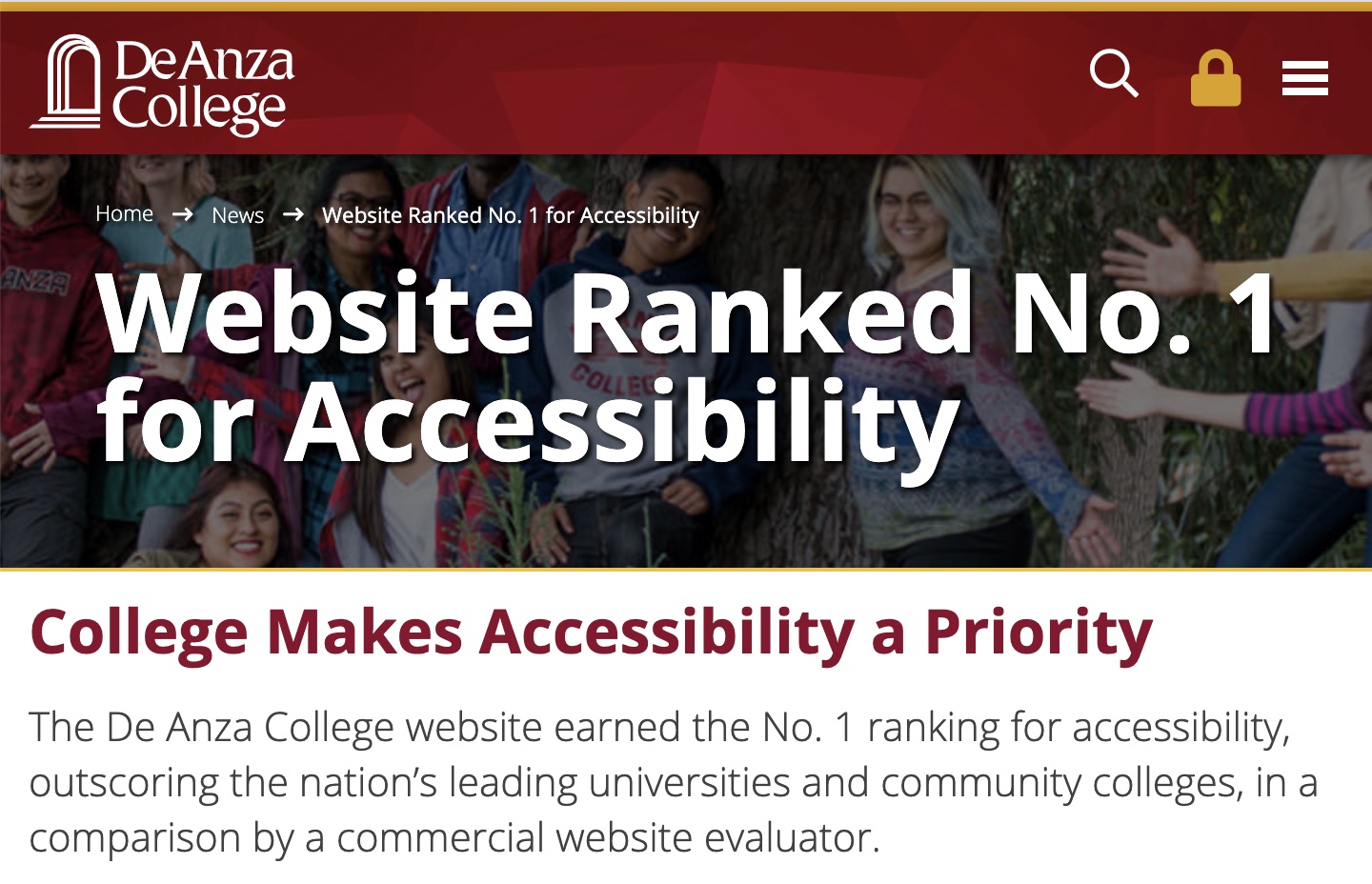 De Anza's Office of Communications has made accessibility a priority for the college website, which was completely redesigned last year. The new design includes numerous features that improve accessibility. Their web team uses Rocket Validator and other tools to proactively identify and correct any accessibility problems that might arise when pages are updated or new webpages are added.
You can read more about how De Anza uses Rocket Validator to improve A11Y on their website.
Accessibility is also a legal requirement under the Americans with Disabilities Act and federal rules governing schools and other publicly funded institutions.