We've been busy these days setting up a brand new companion site to Rocket Validator, dedicated to hosting all the documentation for our accessibility scanner.
The new documentation site is ready and contains detailed guides with all you need to know to get the most out of Rocket Validator.
Take a look at the guides if you want to know…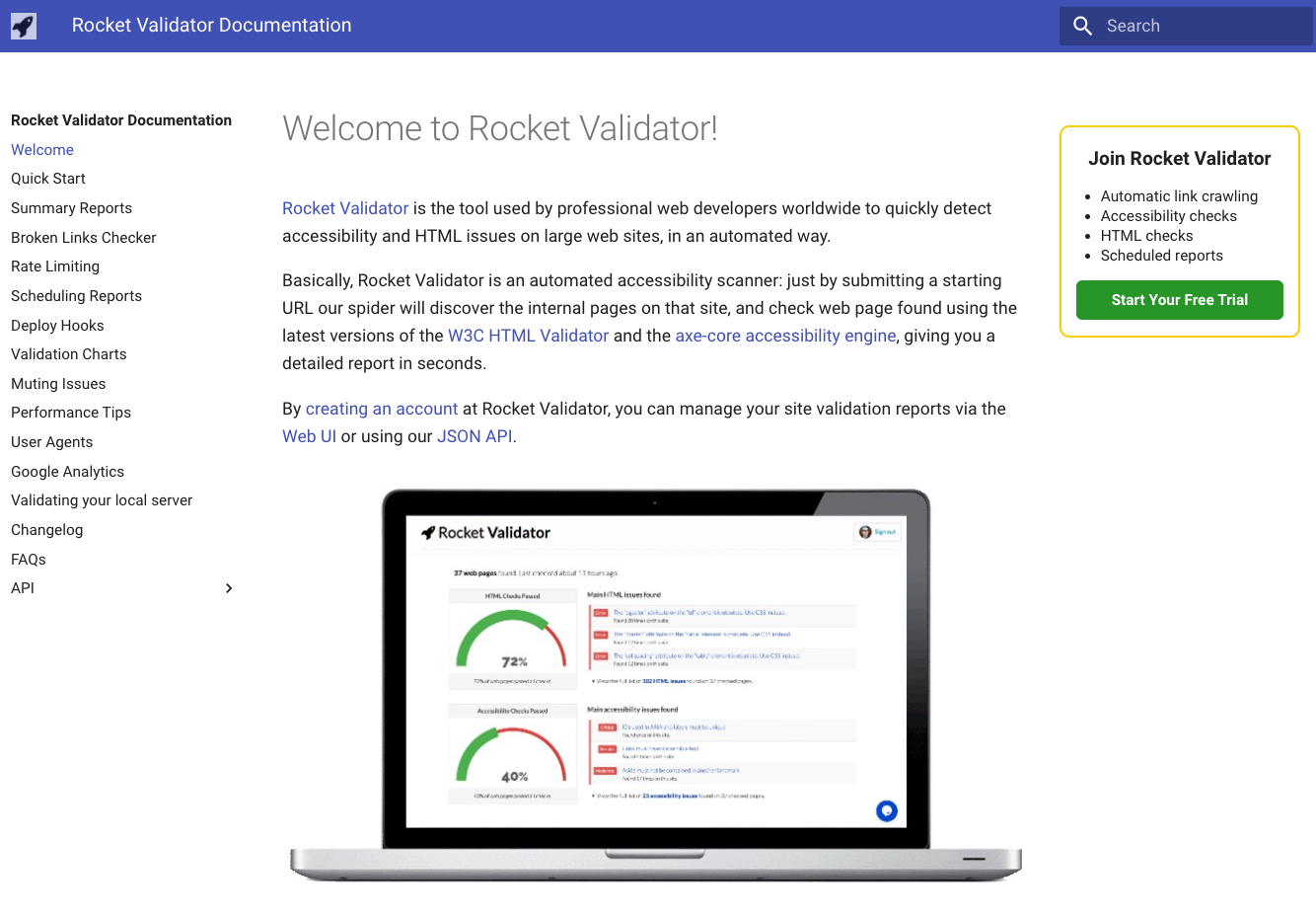 … and many more topics in our guides.